Our practice is owned by the doctors who work here. Some local medical centres nowadays are owned by out of town businessmen. The Nambour Medical Centre is owned and operated by the doctors who work in the practice.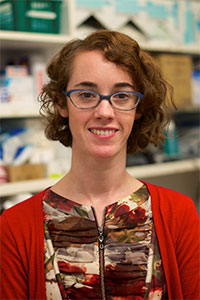 Dr Alicia Lorenz

---
We welcome Dr Alicia Lorenz to our Practice. Dr Alicia completed a Bachelor of Pharmacy at the University of Queensland in 2004 to be followed by a Bachelor of Medicine & Bachelor of Surgery in 2009. She is interested in all aspects of family medicine & would love to meet you to discuss your health requirements or concerns.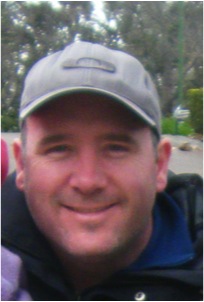 Dr Andrew Wall

---
Andrew graduated from the University of Queensland in 1997. He has worked on the Sunshine Coast since 2001 initially at Nambour General Hospital before joining Nambour Medical Centre in 2002 as a registrar and then as partner. Andrew is married with 2 daughters and a son. He has a passion for gardening and rugby and is looking forward to more time travelling in the future. Andrew is interested in all aspects of family and general practice medicine.
---
---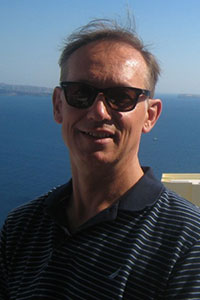 Dr Geoff Norman

---
Geoff is married with 3 children. His special interest is in preventative health care ( are you overdue a check up?) and managing chronic illness e.g. heart disease, diabetes Geoff is a member of the Australian Lifestyle Medicine Association and has been supervising GP registrar training for over 20 yrs. He is particularly fond of Mediterranean food, Italian cars and Queensland rugby.
Dr Benjamin Tay

---
Dr Benjamin Tay graduated from Griffith University in 2015. Born and bred in Brisbane, he completed his final two years of residency on the Sunshine Coast and now continues in General Practice training at Nambour Medical Centre. Ben is married and enjoys spending his down time playing footy, basketball, drumming and learning to surf. He is currently completing the Sydney Child Health Program and has interest in all areas of general practice and family medicine
---
---
Dr Lindy Waugh

---
Lindy graduated in medicine from The University of Queensland in 1980, Post graduate study was done for a Diploma in Obstetrics and Fellowship of the College of General Practice while working in Brisbane. Since 1991 Lindy has worked on the Sunshine Coast and has been with Nambour Medical Centre since 1998. Special interests in General Practice are Chronic Disease Management, especially Diabetes, and Women's Health. Lindy has done surgical assisting in Orthopedics regularly since 1991. Teaching in General Practice is another area of special interest and Lindy regularly visits GP Registrars in other practices.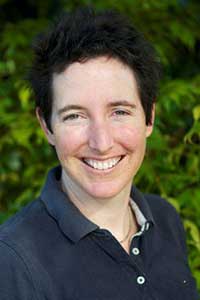 Dr Justine Lutkin

---
Dr Justine Lutkin graduated from the University of Queensland in 2008 with Bachelor of Medicine, Bachelor of Surgery having previously studied music and anthropology. Justine worked for several years at the RBWH and in general practice at a number of surgeries in Brisbane. Justine is interested in all aspects of general practice, and particularly enjoys working as a family doctor.
---
---
Dr Taye Chai

---
Taye has been working at Nambour Medical Centre since 2004 with a few breaks to have her 2 boys. Prior to that she worked at Nambour General Hospital for 3 years. She has a special interest in family medicine and particularly enjoys caring for children. Taye is kept busy by her kids, husband, dog, chickens, cat , horse and cows and loves gardening, skiing and fishing. She stays sane by doing kick boxing, zumba and taebox.
Dr Wendy Welsh

---
Wendy graduated from the University of Queensland and began work in Brisbane followed by short time at Nambour Hospital until 1984 when she opened a general family practice in Currie Street which very quickly morphed into what is now Nambour Medical Centre.Since then she has had 4 sons who have attended primary and secondary school in Nambour. Wendy considers that she is a general family practitioner and enjoys the fact that she has now started treating the children of many of the children she first met when she began her practice. She loves gardening, cooking and travelling and intends to do more of this now that her boys are all "grown up".
---
---
Dr Asma Sultan

---
Dr Asma Sultan came to Australia in 2004 from Brunei to complete her degree in Biomedical Science. She then pursued her passion for medicine and graduated from the University of Queensland in 2010. Since then, Asma has been training in different areas of internal adult medicine in various hospitals. In 2018 she moved to the Sunshine Coast with her partner to pursue General Practice and since has been enjoying all aspects of General Practice. Asma has a passion in keeping fit and healthy by going to the gym, boxing and hiking. She loves cooking and baking in her spare time.
---
---
Our friendly practice staff
Practice Managers
Christine and Myra
Practice Nurses
Brenda, Shelley, Alisha, Suzi, Tegan and Jacque
Reception Staff
Tara, Elizabeth, Amanda, Rachel and Tamara